Cyrange
Cyrange is a Cyber Range platform that allows to automatically deploy and provision virtual machines to run scenarios involving hundreds of machines and users. All machines are then accessible through a web interface...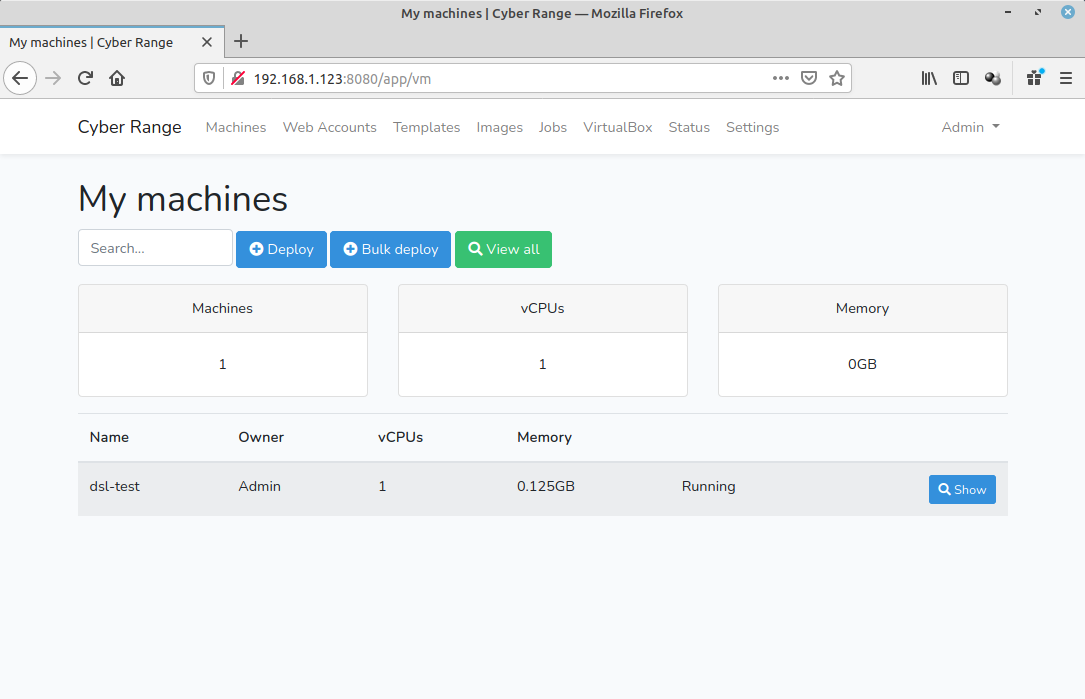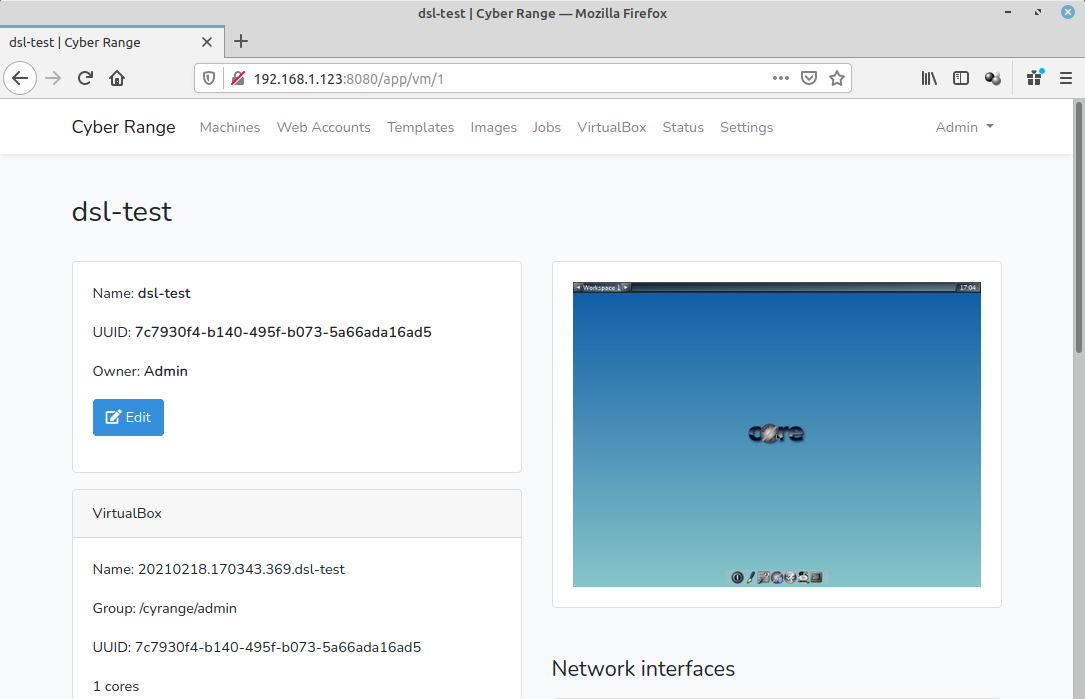 Compared to other Cyber Range platforms, cyrange has:
the possibility to configure the guest system during deployment;
the possibility to perform bulk deployments, for all trainees of a class for example;
a built-in integration with Apache Guacamole web interface, which allows users to easily access the screen and keyboard (mouse) of the virtual machines using any web browser.
Our Cyber Range system also uses scenario descriptors to automatically:
deploy and configure the virtual machines;
configure required virtual networks;
install additional software;
configure the web interface such that trainees and teachers can easily access their machines.